Campbell, Corson, Dewey, Perkins, Potter, Walworth, Ziebach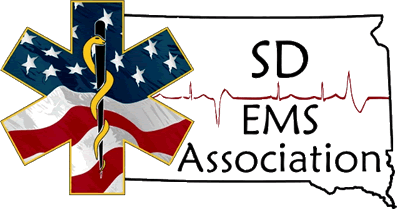 Welcome to the SDEMSA District VII Homepage. Here you will find recent news and updates going on in our district. If you have any questions, comments, concerns or suggestions please fill out the contact form in the Links.
Thank you for all you do and stay safe!
​
-Kate Roesler
SDEMSA District VII President
President
Katelynn Roesler NRP
1016 4th Ave E
Mobridge SD, 57601
(605) 848-2345
Vice President
Casey Huffman EMT
715 3rd Ave E
Mobridge, SD 57601
(605) 228-9667
905 8th Ave W
Mobridge, SD 57601
(605) 850-4640
Secretary
Chris Hermes, EMT-I
PO Box 278
Timber Lake SD, 57656​
(605) 865-3654
Co-Training Officer
Justin Sadler NRP
Co-Training Officer
Austin Stover EMT
EMSC Representative
Hayley Nickels AEMT
SPRING IS COMING!
We just finished up with our annual refresher in Mobridge. We had great attendance all three days!
​
During our district meeting we decided to trial a GoTo Training to provide all SDEMSA members in our district the opportunity to have live monthly trainings in the comfort of your homes. We will start this in April and revisit it at our conference meeting in Rapid City. Please be checking your emails for more information on this so everybody has an opportunity to participate in this free training!
​
I'd also like to introduce Austin Stover from TimberLake Ambulance as our newest training officer. Please welcome him and thank Brandon for his two years of service.
​
As always stay safe!
Kate Roesler - President
Username: Training1
Password: Training2
No upcoming events at the moment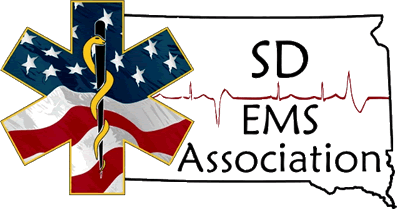 Like us on Facebook and Twitter